| | |
| --- | --- |
| Current Music: | Modest Mouse - Dashboard |
| Current Location: | Living Room |
| Security: | |
| Subject: | People are Dying |
| Time: | 12:24 am |
| Current Mood: | blank |
Yesterday…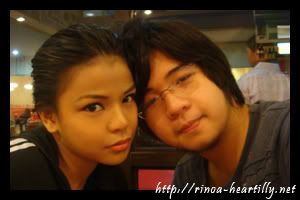 My photoshoot yesterday was great. Ate Pia of Marie Claire is so nice and so generous. When I arrived at Summit Studios, there were lots of food and drinks. She offered me to eat a lot of times and well… who am I to resist. After all, I didn't eat my breakfast. The magazine's out this April. Apparently, it was a challenge as I looked too young. Hence, we worked in angles. The photographer, Ocs, is really nice and fun to work with. He asked me for his catalogue. Yey!
I went to school after, Economics and then History of Civilizations. After classes, I was bushed and I still had to study for two quizzes, do a script for Anthropology and make a mascot design for the Lasallian Ambassadors. It's a great thing that Piggy knows how to cheer me up. He treated me to a Japanese restaurant (today it's Yellow Cab). At least I got some good food before stressing myself yesterday.
Please include them in your prayers…
(Supernatural) Waaahhhhh!!! John Winchester is dead. T______T
Anyway, a lot of fatalities and bad fate has been falling upon Lasallians which also includes the LAMB. Sadly today, RJ Manzano had let go. I don't know him but a lot of the people in my Y!M do (so I asked). Apparently he was in a coma for two days due to a stroke and today… He was an ROTC cadet and a karate-ka. Also today, Patricia (my blockmate in one of my classes today and co-Lasallian Ambassador), is confined in Makati Med.
It just scares me… how unpredictable things can get... and how as I'm typing this now, while I was posing yesterday, eating my heart out at that Japanese restaurant... people are dying…. It reminds me how time stops for no one and how I should spend every second like it's my last.
comments: Leave a comment